IT Consulting Services & Solutions in Houston
CONTACT US TODAY – 713-524-2066
Schedule an Appointment.
(References Readily Available Upon Request)
Schedule Now
Flat-Fee Worry-Free Managed IT Services in Houston, TX.
We Invented This!
IT Services & Solutions
ERGOS is the largest Information Technology Consultant to both small and large businesses in the Houston area. Our Network and Cloud infrastructure is unmatched in terms of size, reliability, scalability and technology, which results in significant cost savings that are passed on to our clients.
Stop overpaying for your IT Consulting & Services and let ERGOS be the solution. Schedule your free 15 minute consultation today, and see why thousands of Houston businesses rely solely on ERGOS award winning IT Service and Support.
About ERGOS Business IT Services in Houston
ERGOS has been providing AFFORDABLE & AWARD WINNING, IT Services & Solutions to businesses of all sizes in the Houston area and across the nation for more than two decades. ERGOS employs several hundred Information Technology Engineers & Professionals that specialize in every imaginable industry. We intimately understand the very complex, intricate, and rapidly changing environment in which all companies exist.
ERGOS was founded in Houston, TX in 1997 and we are very proud to call "Space City" our Nationwide Headquarters. Our extensive client list consists of CPA's & Accounting Firms, Banks, Hedge Funds, Brokers & Financial related firms, Private Physician Practices, Hospitals, & Healthcare related practices, a vast array of legal companies, real estate companies, manufacturing businesses, and more, ranging from 5 to more than 2,000 employees.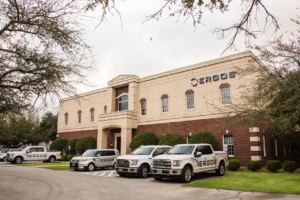 Check out our industry leading white papers
Check out our industry memberships
Check out our many industry awards
Check out our free industry leading eBook
The Advantage of using ERGOS IT Services & Solutions
AFFORDABLE, customized information technology and management from a knowledgeable and reputable IT company, with unmatched expertise, can significantly enhance your business prolificacy. The advantages of using ERGOS are simple; as a MICROSOFT GOLD PARTNER, we possess the vast experience, know-how and resources to effectively manage and preserve your IT infrastructure, and with the very specialized knowledge required for every facet of your specific industry and business.
Business IT Services
Network Planning, Development, and Project Management specifically designed for your very unique business and focus; with virtualization options.
Regulatory Compliant Cyber Security Framework with Antivirus and audit trails.
Proactive IT Services & Solutions. We find and fix issues before they become a problem.
AWS & Office 365 Support with industry specific utilities.
Onsite & Offsite Date Backup & Disaster Recovery
Hosted Exchange, Cloud Computing, and VOIP Systems. You are now able to work anywhere on anything, securely!
Industry specific application knowledge and support for every subcategory of business imaginable.
Why Choose Ergos?
Flat-fee, worry free services. We invented this! With flexible contracts, add or remove services as your business preferences and priorities grow and change.
Unmatched Expertise. Thanks to our dedicated project teams, our network designs, installations, migrations, and applications are completed on budget, on time, and in most instances, ahead of schedule.
Unbeatable Response Time. Live Answer Support 24/7/365 with a trained and certified engineer that specializes in the needs of your specific business and conveniently located in Houston, TX! We also maintain offices in The Woodlands, Dallas, Austin, San Antonio, and Midland.
Workflow Automation. Every business is different. Our consultants find out exactly how you operate your business on a daily basis. We figure out which users require more power to get their work done more efficiently, and recommend technology solutions to improve your processes. We can even quantify the productivity increase you'll experience so that you can put a real world dollar value on the improvements to see your return on investment.
Emergency Priority Support. Rare, but extremely important!
Dedicated Account Managers that know and understand your specific business.
Our Process
Let's Meet. Coffee or Lunch on us, or ZOOM. Our IT Experts will sit down with you to learn more about your current technology needs and your vision for the future of your business. To start on the path of business process perfection, we need to know where you are today and where you are going tomorrow.
IT Performance Audit. We'll perform a comprehensive network audit to evaluate your legacy equipment, software, hardware and processes, and any opportunities that we see for improvement. Again, on us!
Solution Framework Design. After our business meeting and IT performance audit, our certified engineers will meet internally to discuss how to design the technology solutions that best fit the exact challenges your unique company requires. Our goal is to embrace practicality & AFFORDABILITY, while never compromising efficiency, productivity, or security. When you WIN, we WIN.
Solutions Presentation. Alright, lunch is on you this time (just kidding). We'll show you the design and solutions we recommend along with value added or subtracted options that demonstrate how to effectively overcome your technology challenges while reaching your current and future business goals, WITHIN
Design Implementation. After you approve our design, we'll get to work installing and implementing your chosen technology solutions. During this process we will provide full visibility and frequent communication to make the transition effective and painless. We ensure that your system is completely backed up, and fully retrievable in the event of equipment failure or natural disaster.
Security Optimization. After implementation, we fully secure your network and complete extensive penetration testing to ensure that your system meets the most rigorous of security protocol.
Flat Rate Proactive Support. For any ongoing needs, our Flat-Fee Worry-Free Managed IT Services will keep your system up and running in top shape with the peace of mind that comes with predictable, AFFORDABLE billing, 24/7/365 proactive monitoring and unlimited remote support.
CONTACT US TODAY – 713-524-2066
Schedule an Appointment.
(References Readily Available Upon Request)
Awards
At ERGOS, we don't like to brag but, credit where credit's due, WE EARNED THESE!
Ingram Micro SMB 500 as one of top 500 fastest growing resellers
Fast Tech 50, Years 2019, 2018, 2017, 2016, 2015
Houston Fast 100, Years 2019, 2018, 2017, 2016, 2015
Top 25 List of Largest System Integrators, 2002- 2019
Top 10 Cloud Service Provider – 2012 – 2019
Top 25 Largest Technology employer 2012 – 2019
Teamwork Award, 2006, Microsoft South Central Area Partner Award
Rice Alliance Fast Tech 50 Pinnacle Award
Inc 5000 Fastest Growing 2019, 2018, 2017, 2016, 2015
Memberships
BNI – Greenway
EO – Entrepreneurs' Organisation
Galleria Chamber of Commerce
Greater Houston Partnership (GHP)
Greater Southwest Houston Chamber of Commerce
Houston Technology Center (HTC)
International Association of Microsoft Certified Partners
MIT Enterprise Forum
Rice Alliance for Technology and Entrepreneurship
Whitehall Club
Winner's Circle BNI